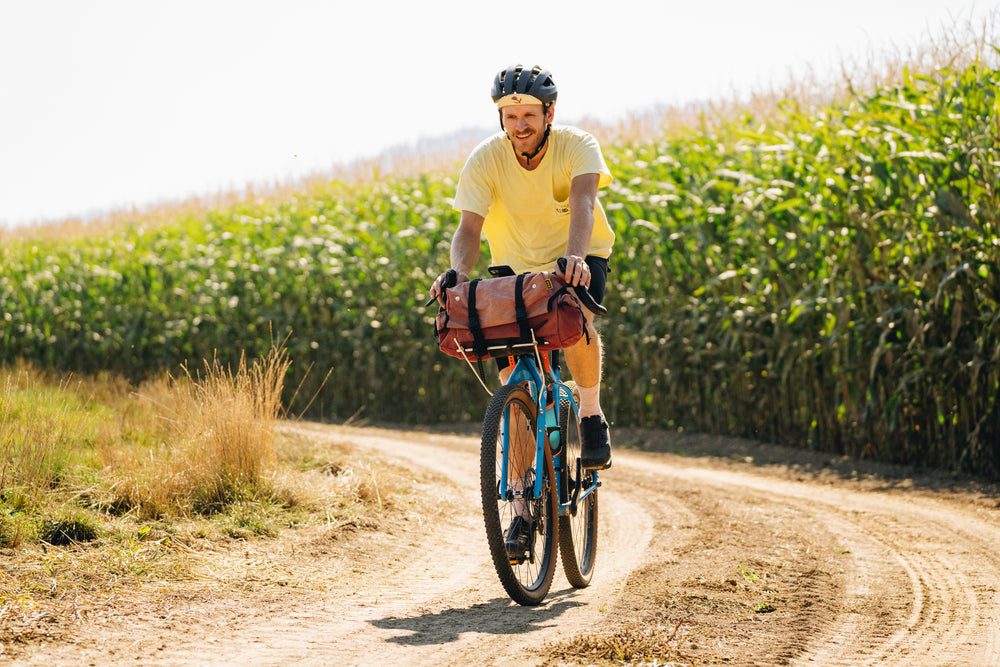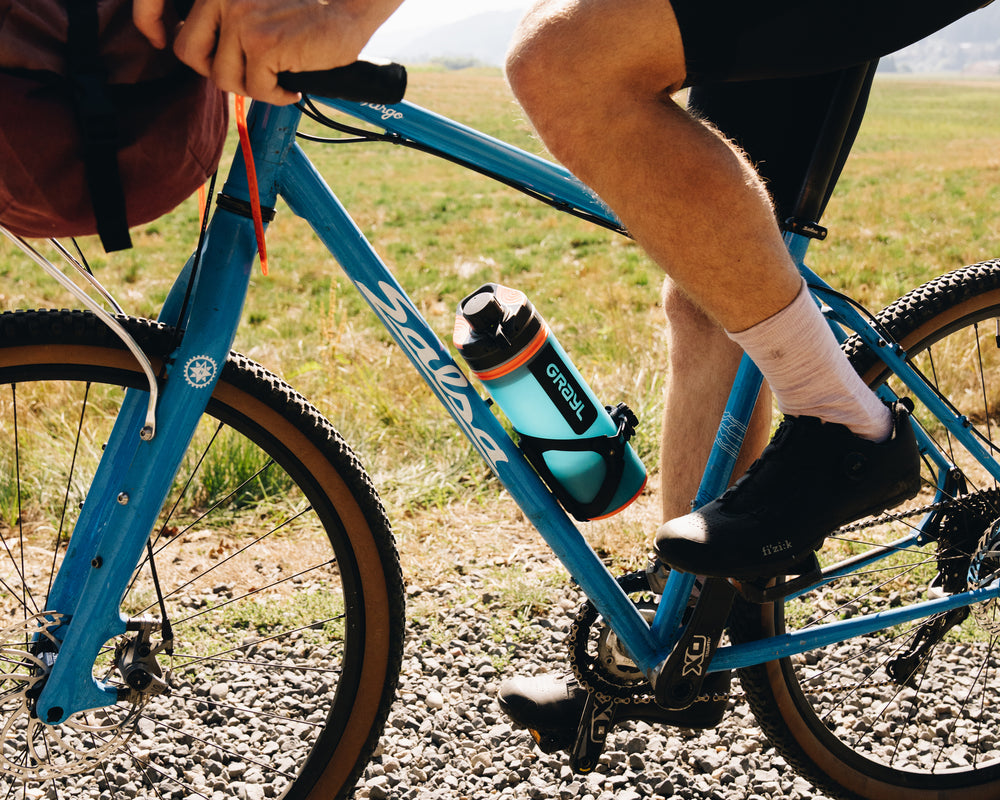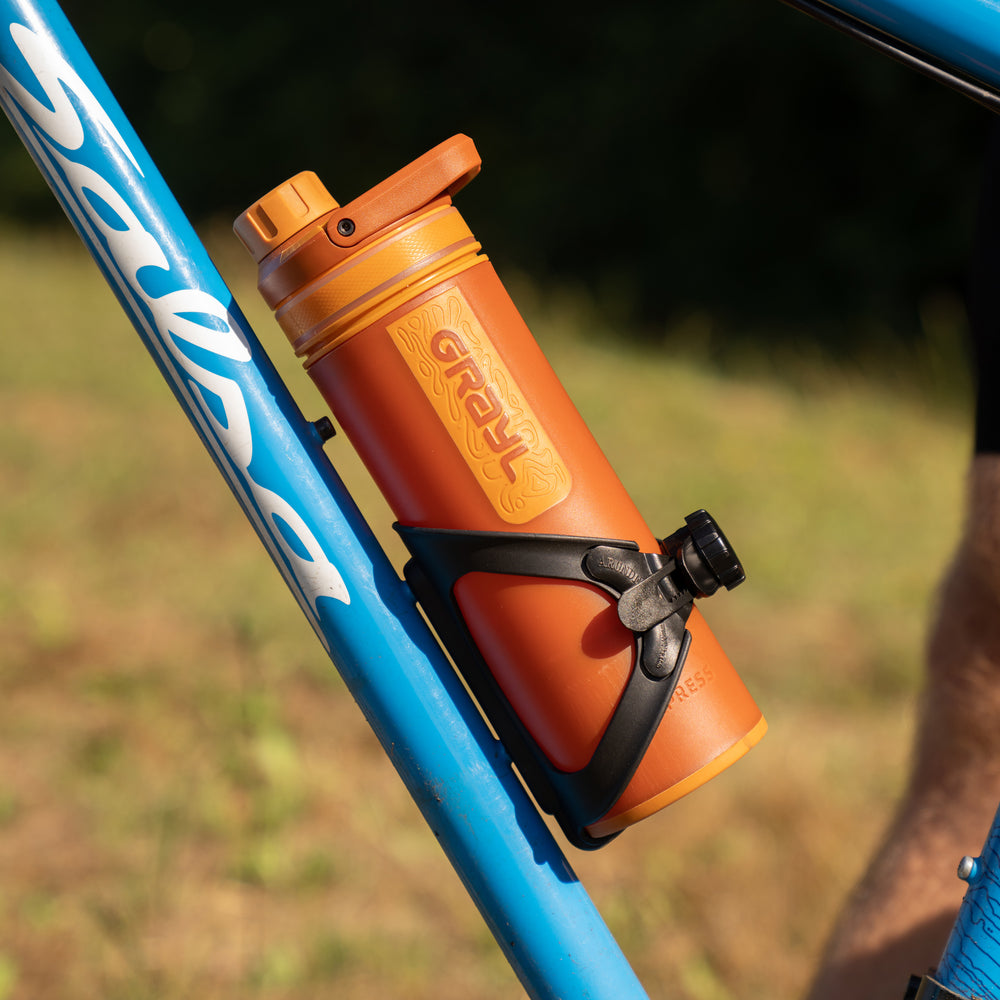 LARGE CAPACITY FIT
24oz GeoPress®
Need a bit more water between breaks at the river's edge or a fountain on your ride? With the adjustable fit of the Looney Bin Bike Cage, practically all vessels will be secured and ready for the ride.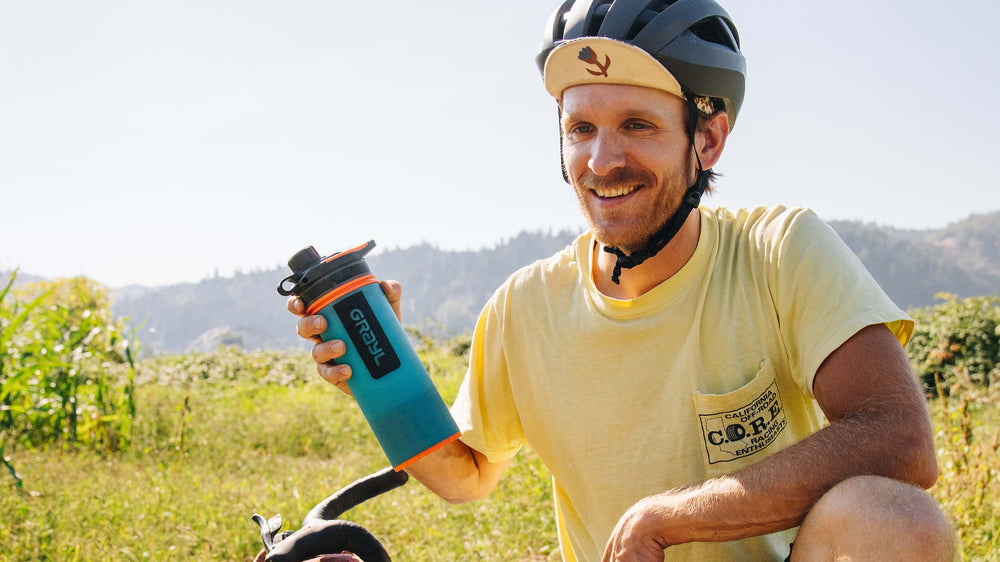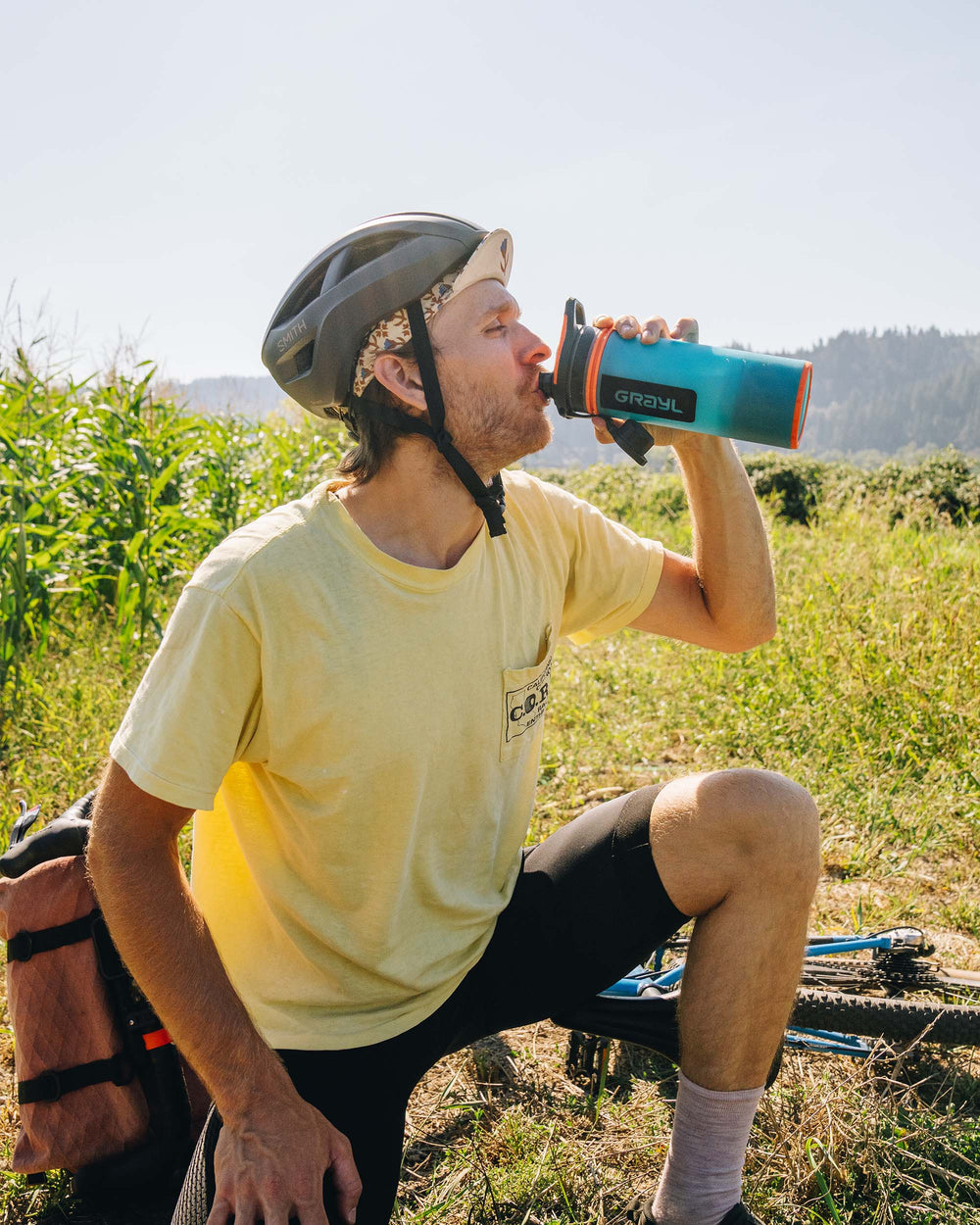 SMALL / MEDIUM CAPACITY FIT
16.9oz UltraPress®
Fair to say it's pretty awesome to have the flexibility of taking our large or smaller capacity filter bottles out on a ride. Try out the UltraPress Mojave Red on your next Gravel adventure.